Reprinted with permission of the Indiana CPA Society
The one constant of technology is that it's always changing. Keeping up with emerging technologies and tech lingo can be an overwhelming task. That's why we pulled together this glossary to help you better understand 12 of the most common and popular tech terms you'll hear about in the business and CPA world.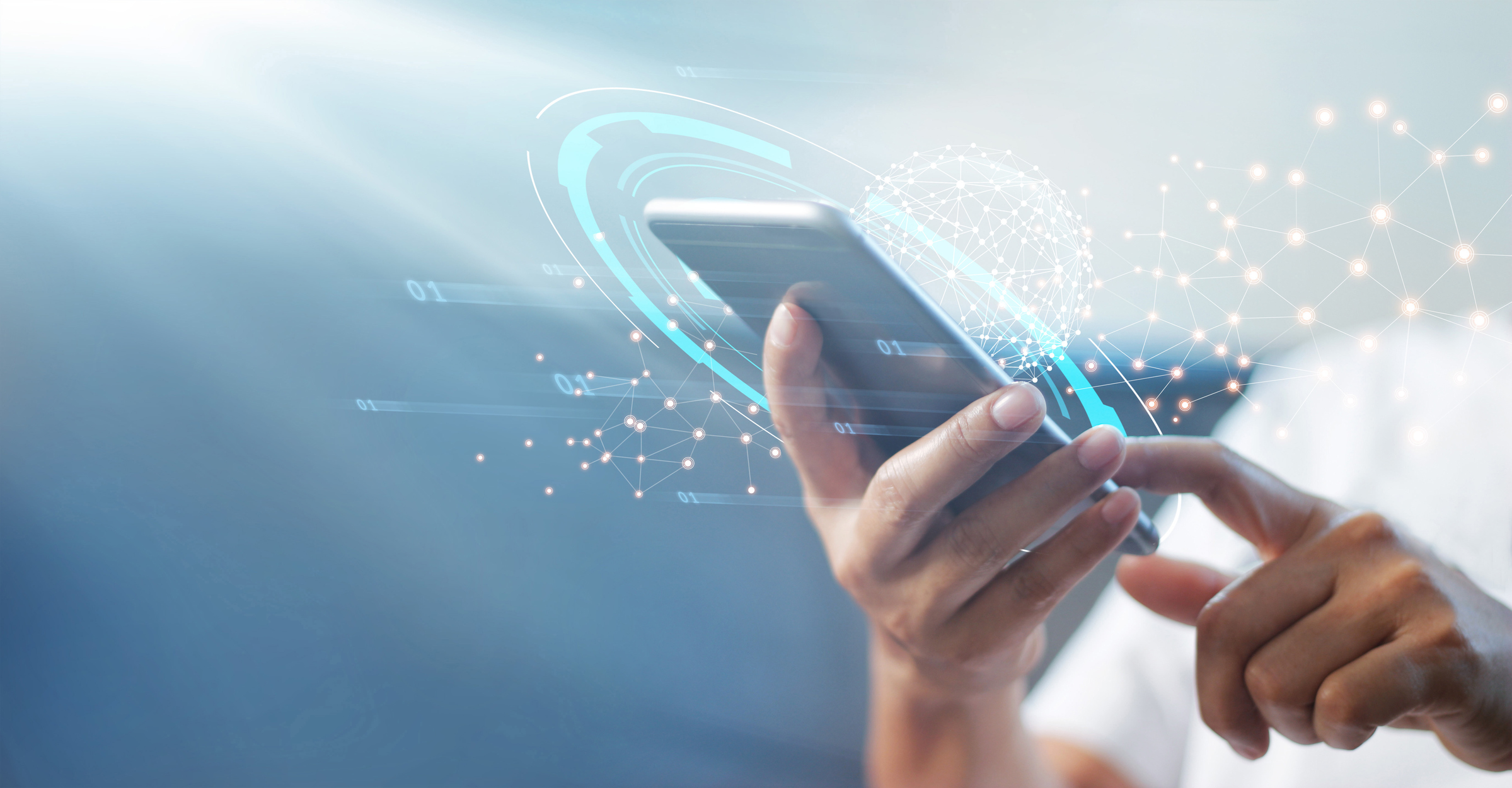 5G
5G stands for the fifth generation of cellular network/wireless technology. While some phones are already 5G compatible, the network is still emerging across the country. Once fully launched, it's expected to be approximately 10 times the speed of 4G networks. This increased speed opens the door for new technologies and applications.
Examples: While 5G-powered technologies are still in the works, consider this: the launch of 4G helped create a new world of technology, including apps like Uber and DoorDash. The door is open for innovation.
Sources:
CNN — 5G Explained: What is 5G? Your questions answered.
Intel — Top Use Cases for 5G Technology
AI/Machine Learning
AI focuses on designing computer systems to mimic human intelligence by having a program make decisions or take actions based on the information provided. Machine learning is a subset of AI that enables businesses to sift through large amounts of data and find patterns.
Examples: Aible Inc.: Data to AI, Botkeeper Bookkeeping Services, Google Assistant, Vic.ai Accounting, X.ai MeetingMaker
Source: CPA Journal — The Development of Machine Learning & Its Implications for Public Accounting
Automation/Robotic Process Automation (RPA)
Also known as "computerized accounting software," this process takes the most manual elements of your work day—such as transaction tracking and number crunching—and does them automatically.
Examples: Intuit QuickBooks, Microsoft Dynamics GP, Xero, Oracle NetSuite, Sage Intacct
Source: Spend Journal — 8 Excellent Benefits of Accounting Automation
Big Data
Big data refers to high-volume data sets that cannot be managed via traditional relational databases. Big data allows for more real-time data analysis and can help businesses make more informed financial decisions.
Examples: Data collected from sensors, applications, and other AI or Internet of Things (IoT) technologies; tools like Apache Spark and Apache Hadoop, Qlik Sense, and Sisense Data & Analytics are used to manage data.
Source: IBM — Big Data Analytics
Forbes — The 6 Biggest Technology Trends in Accounting and Finance
Bots
Bots, short for robots, are a form of automation that are trained to do certain repetitive tasks.
Examples: Botkeeper, Chata.ai, Otter.ai, Cortana (Microsoft), Alexa (Amazon), Siri (Apple), Google Assistant
Sources:
Journal of Accountancy — Talking 'Bout Bots, AI, and the Value of Time
CPA Practice Advisor — The Why and How of Bots for Accounting Firms
Customer Relationship Manager (CRM)
An application that helps you manage your relationships and interactions with clients. You're able to store basic customer data (contact information, etc.), their history with you, preferences, support needs, etc.
Examples: Salesforce, Accelo, Insightly, HubSpot, Keap, Zoho
Sources:
Salesforce — CRM 101: What is CRM?
Fit Small Business — 6 Best CRM Systems for Accountants & Bookkeepers in 2021
Distributed Ledger/Blockchain
A distributed ledger is a synchronized database accessible across different sites and geographies. A blockchain is a database structured to house large amounts of information that also can be accessed quickly and easily by any number of users at once. It collects the information together into sets of information groups—also known as blocks.
Examples: Amazon Quantum Ledger Database (QLDB), Corda, Ethereum, Hyperledger, IBM Blockchain Platform, Kaleido Blockchain Business Cloud, and Salesforce Platform
Sources:
Investopedia — Distributed Ledgers
Investopedia — Blockchain Explained
G2 — Best Blockchain Platforms Software
Enterprise Resource Planning (ERP)
An automation application for businesses that creates a central database across departments. It provides real-time company visibility to all teams and leaders, aiding decision making and improving efficiency.
Examples: Oracle Netsuite, Sage Intacct
Sources:
Investopedia — Enterprise Resource Planning
Oracle Netsuite — What is ERP?
Internet of Things (IoT)
Physical items equipped with sensors and technologies that allow them to transmit data. IoT capabilities are largely behind the rise and availability of Big Data. As CPAs step into more business analysis and consultant roles, clients' data capabilities from IoT could aid in financial decisions.
Examples: Smart appliances, Apple Watch and FitBit, retail store sensors, smart door locks/keyless entry systems, etc.
Sources:
Oracle — What is IoT?
CaseWare — 3 Ways IoT is Impacting the Accounting Industry
Optical Character Recognition (OCR)
Software that can scan documents and images, then convert them into different formats.
Examples: PDF Scanner: Document Scan, OmniPage Standard, Microsoft Office Lens, Google Docs
Source:
Infinit-o — The Benefits of OCR Technology in Finance & Accounting
Remote Desktop
An application that allows for one computer to connect to another host computer, accessing its desktop and files as if present at the physical host computer.
Examples: Amazon Workspaces, Microsoft Remote Desktop, Chrome Remote Desktop, AnyDesk, TeamViewer, Slashtop
Source:
CyberlinkASP — How Does Remote Desktop Work?
Voice Over Internet Phone (VoIP)
A technology that transmits voice calls over a broadband connection instead of a traditional telephone analog line. Many varieties exist, including those that work only via a computer, those that require a special phone, or those that can be used with a traditional telephone.
Examples: RingCentral, Vonage, Nextiva, Dialpad Zoom
Source:
FCC — Voice Over Internet Protocol (VoIP)
Interested in additional technology resources?
Browse NCACPA's Current & Emerging Technology Market Guide and update your Topics of Interest to receive tailored content.